Events
We present you an international promotional clip for Warsaw University of Technology.
Clip can be watched here.
Published: 24/02/2016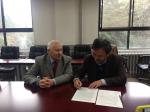 On November 12th to November 22nd, 2015, prof. Mikołaj Szafran, PhD, DSc, Eng., Head of the Department of Chemical Technology has been a visiting professor upon an invitation from the Northwestern Polytechnical University w Xi`an (Chiny). During the visit, he gave 5 lectures on advanced ceramic materials design and synthesis and signed the cooperation agreement on science cooperation as well as researchers, PhD students and students exchanges between the Faculty of Chemistry of WUT and the School of Materials Science and Engineering of NWPU. On the photo prof. Hejun Li, PhD, the Dean of School of Materials Science and Engineering at Northwestern Polytechnical University (Xi'an, China), signs the cooperation agreement in the presence of prof. Mikołaj Szafran.
Published: 28/11/2015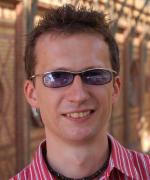 With a real pleasure we announce, that Prof. Karol Grela, PhD, DSc of the University of Warsaw's Chemical Faculty and of Institute of Organic Chemistry PAS, our faculty graduate (graduated in 1994), was awarded with this year's Foundation for the Polish Science Prize, also called the "Polish Nobel Prize".
Published: 07/11/2014